SP50 + Nyquist
Posted on Jun 5, 2021
I used the Polaris and electrocapacitive corne keyboard, which made me want to use split keyboards with metal cases.
And I made a keyboard using SP50 cases and Nyquist PCBs.
SP50
This is a 50% split keyboards with an ortholinear layout.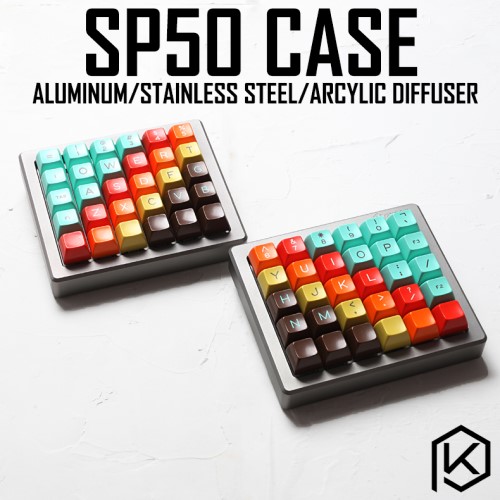 The case is made of Aluminum. It looks nice except for the logo on the upper right.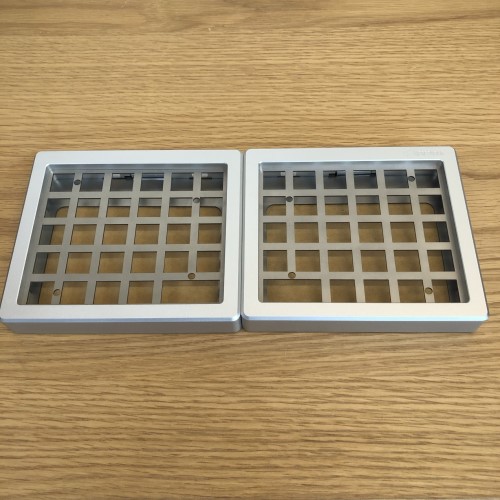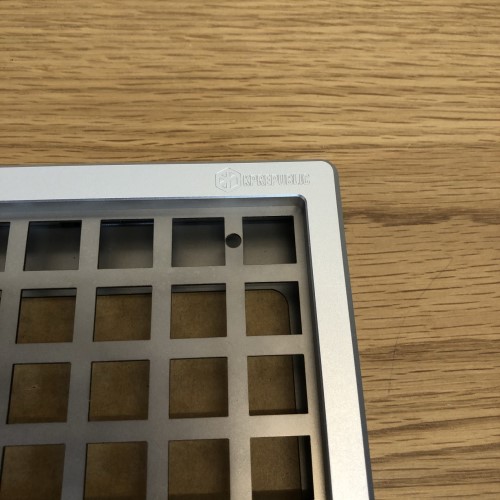 The wight is around 400g each. I am not sure this is heavy enough.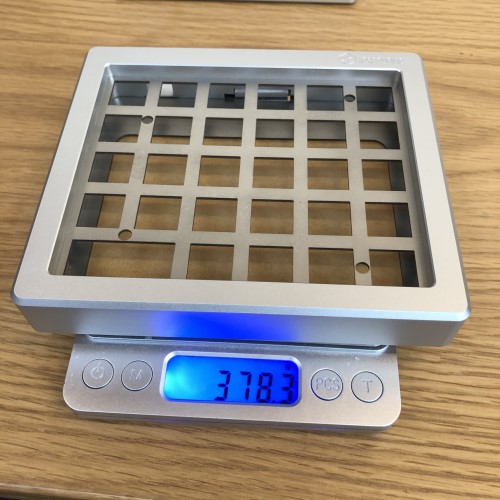 The back panels are made of acrylic and stainless plate. The acrylic plate would be for light diffusion, and the latter would be for weight. They are fixed using four M3 screws. Also, the stand can make some angles up to 6 degrees.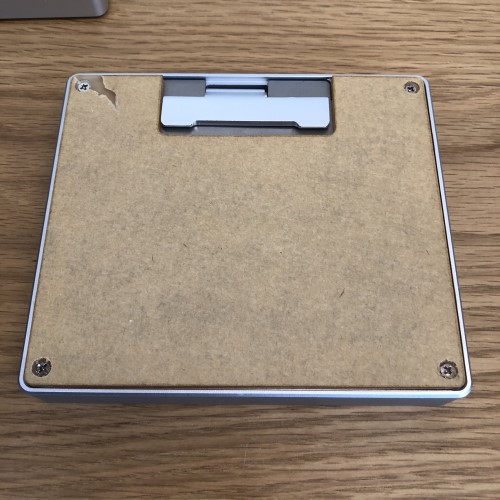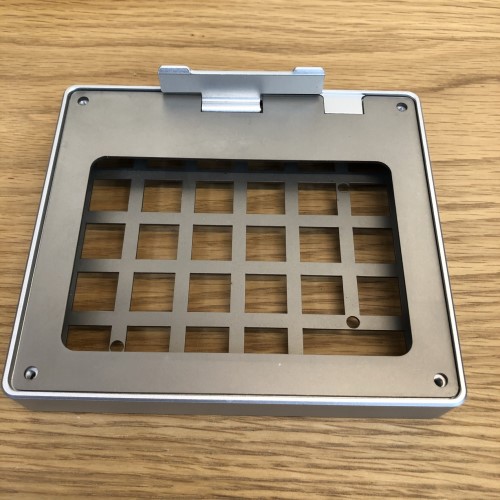 The switch plate is made of stainless, not aluminium, and mounted in a top-mount manner. There are four "unnecessary" holes, maybe to mount a PCB to this.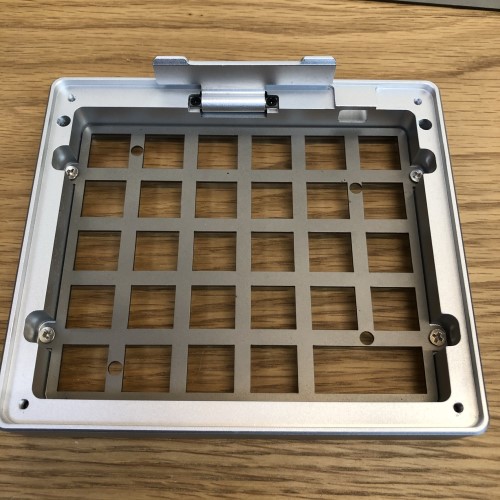 There are one or two holes in the upper side to connect with a PC or the other part. The hole itself is big enough to use a magnet adaptor.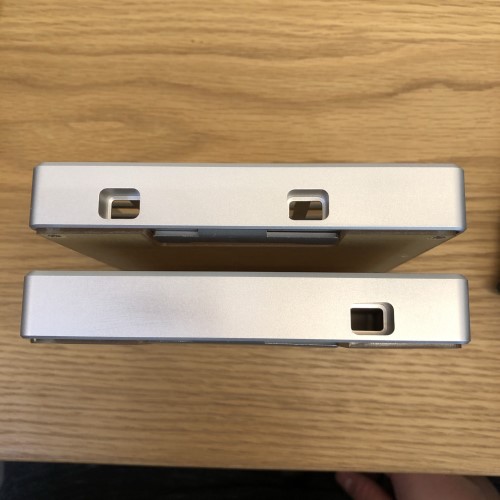 PCB
PSBs are available at KRepublic, but keeb.io ones would be a better choice.
The KRepublic PCBs use mini-B connectors and unpopular firmware called BFace. But the latter use Type-c connectors and QMK firmware. The only issue would be the south-facing switch mount style.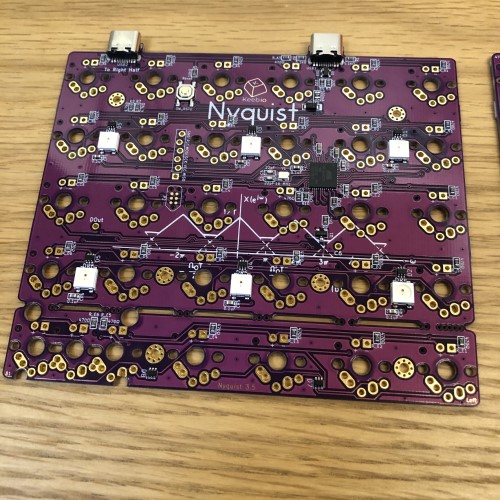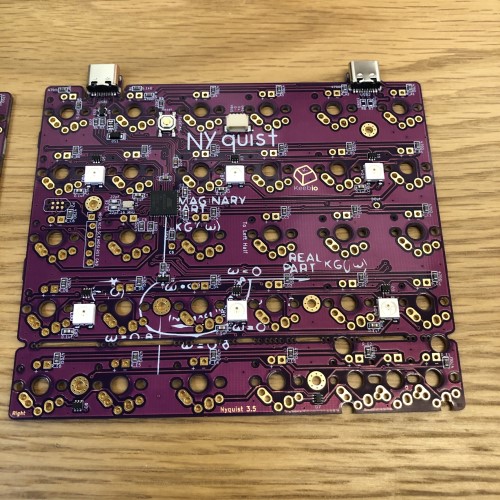 Building keyboards
I filled the stupid holes using 3d prints and put forms bought at KBDFans. The switches I used were lubed Kailh Speed Copper.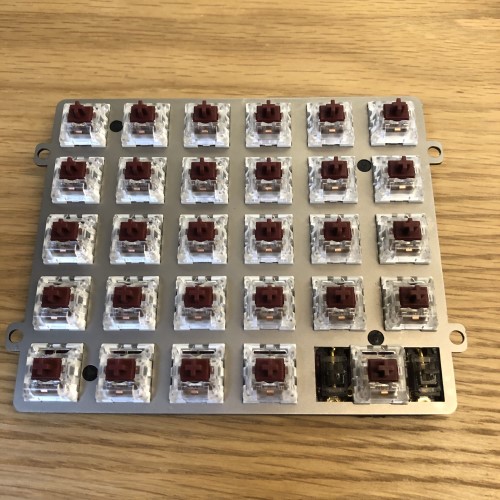 But I run into
But, I run into an issue. I could not flash the firmware because I removed the connector on the right-side PCB. And I found an additional connector on the PCB so I could flash the firmware by using a type-c breakout board and a cable.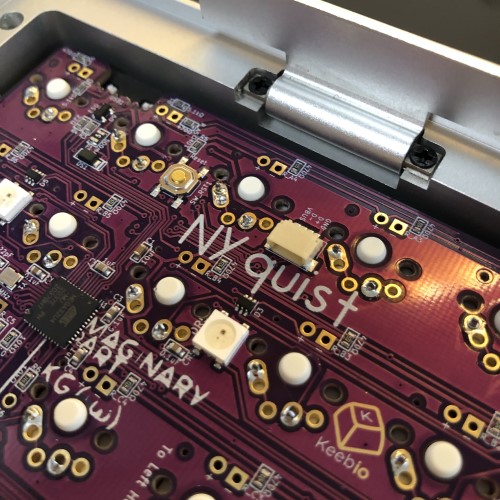 FYI, I replaced all screws because the original ones were not trustworthy.
Impression
Actually, more than I expected. Feels good and sounds good.
I thought the stainless switch plate would too stiff to type, but I was wrong. I can keep typing. Well, I might try aluminium or plastic plates in the future, though.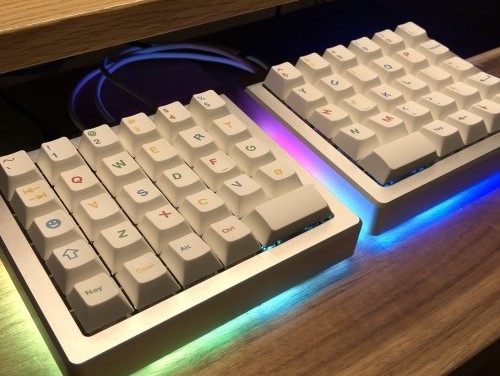 ---
This was a good buy considering the price of $70 for the cases and $50 for the PCBs. I can recommend anyone who is interested in metal/split keyboards (and has no complaints about the ortholinear layout).
comments powered by

Disqus